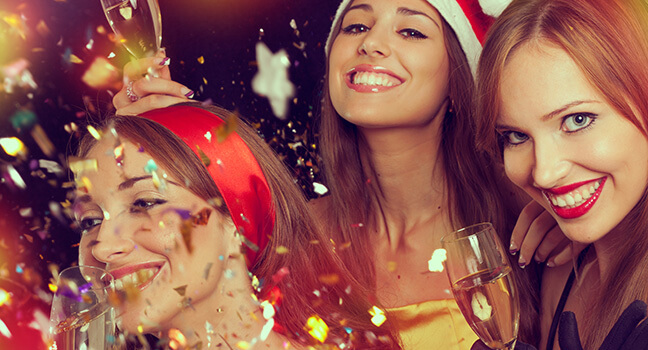 Milwaukee is a bustling city, and during the holidays, seems like everyone is out and about. That takes its toll on traffic around Milwaukee, and traffic jams are more common now more than ever. Not to mention the fact that on New Year's Eve, you can barely get around and that could be tricky if you plan to greet the New Year outside your home. Finding a parking space is also a problem that you will face, as well as appointing a designated driver. You or one of your friends will be robbed of an opportunity to let loose and enjoy a drink.
So, why not skip all the hassle and let ground transportation experts in Milwaukee take care of your travel needs? You can rest assured that we will pick you up on time, pick all your friends up, and drive you to your party! Elite Limo Milwaukee drivers know the fastest routes, use tested shortcuts and are kept informed about the state of traffic in Milwaukee. They can plan the route accordingly, making sure that you don't get into a traffic jam.
Don't risk spending the night in your car! Or, if you would like that, make sure that it's a luxurious SUV or a stretch limo that can fit up to 8 people. Have a romantic getaway, or a deluxe transportation to and from the event, and a professional driver that will safely and promptly drive you around Milwaukee. There is plenty of room in our perfectly-maintained and thoroughly cleaned vehicles, and stretch limo even comes with a fully stocked bar! Start the part as soon as you come on board of our premium limo!
Book a car online or use our booking widget to see the approximate rates. Schedule a ride in advance, due to high demand.