Bachelor/Bachelorette limo service Milwaukee
Bachelor night
Celebrate your Bachelor/Bachelorette night in style with Milwaukee's finest Bachelor/Bachelorette limo service. Let our team plan and organize your transportation for the night and have a care-free night without having to worry about assigning a designated driver, navigating through traffic or looking for parking.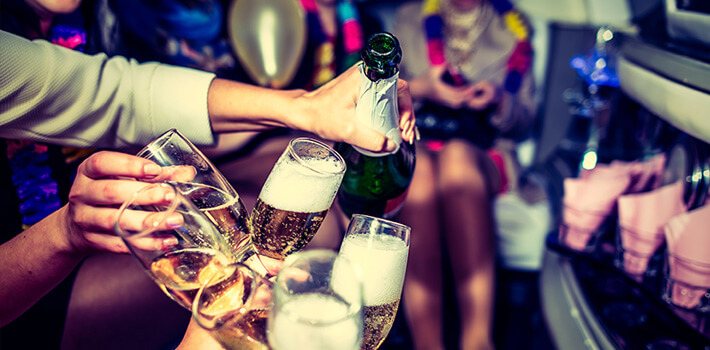 Leave all that to our professional chauffeurs to worry about, you just enjoy yourself and worry about all the fun you and your group will be having that night. We would really like to make your bachelor or bachelorette night special so tell us how you've imagined your night and we'll deliver. Whether you're planning a dinner, a night on the town visiting a few bars and clubs or a trip out into the country for a day spa or golf, we can arrange it. Enjoy the finest in transportation and a service that is designed to look after your needs, when you choose our Bachelor/Bachelorette limo service Milwaukee.
Safe and Carefree
Our Bachelor/Bachelorette limo service Milwaukee is not only the most fun and glamorous transportation for the night but also a safe and carefree way to spend a night on the town. We will make sure that you and all your friends have a memorable night when you travel with Elite Limo Milwaukee. No matter how large your group of friends may be we have the experience and capacity to meet your needs and take care of any group size. Trust our professional chauffeur to arrive promptly, giving you plenty of time for you all to settle into the vehicle. Choose from our range of quality vehicles depending on your tastes, travel in our sophisticated sedans, classy stretch limos, powerful SUVs or for larger groups our quality vans.
A Night of Excitement
The options to celebrate your bachelor or bachelorette night are almost endless and however you imagine your night's celebrations we promise to deliver the best logistical support to enhance your experience. Make this once in a lifetime party a memorable night that will be talked about for months. Speak to our friendly staff to organize your transportation and our professional, discrete chauffeur will be ready to pick you up in a clean, sparkling limo or luxury vehicle. Enjoy a night filled with excitement and a perfect Bachelor/Bachelorette limo service Milwaukee.
Client Testimonials
I think Elite Limo's key strength is their powerful and luxurious fleet. They complement it with professional Milwaukee airport transportation, chauffeurs and responsive customer service. It is a match that is hard to find among limo companies in Milwaukee. Definitely a prime limo service Milwaukee.
Leon C.
---
I don't remember the last time I hired a Milwaukee limousine service that cared about customer satisfaction as much as Elite Limo Milwaukee. I thought this was a thing of the past. Elite's Limo service Milwaukee has taken fantastic care of me, my daughter and my grandchildren and organized a special Milwaukee airport transportation from the airport for our two dogs and the cat. They reassured us that the limousine and the pets' vehicle will arrive at the same time and they really did. We were all taken care of perfectly and cordially.
Lesley P.
---
A thoroughly exceptional Milwaukee limo service. Great chauffeurs and clean cars. Love the mobile app, it saves time and my destination preferences. The app and Elite limo service Milwaukee are making my travelling life easy and comfortable.
Andrew G.