Tours of Milwaukee
Tours of Highest Quality
Next time you are exploring Milwaukee, let our experienced guide show you Milwaukee from top to bottom with our City Tours Milwaukee. Sit back and relax, while our team of professional transportation experts carefully plan and deliver a personalised tour, showcasing the finest attractions our city has on offer.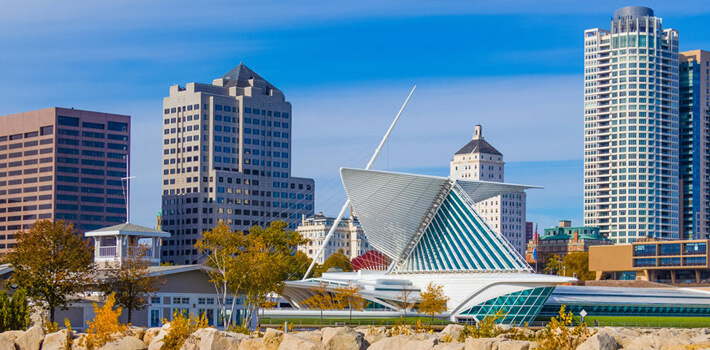 From Harley-Davidson Museum in Milwaukee, to a list of museums providing an exploration of art, technology, history and the natural world, our City Tours Milwaukee is the most convenient and comfortable way to explore at your own pace. With local designers, international brands and vibrant art galleries, finding a unique piece of clothing or a hand crafted souvenir is around the corner. Our transportation experts will plan your ride taking you to all the local's favourites and offer you all the freedom you need to entice all your tastes.
Highest Quality Fleet
We strive to give you the most comprehensive and carefully designed City Tours Milwaukee service, addressing your particular interests. Trust our years of experience to provide you with a perfect ride in our state of the art fleet. Elite Limo Milwaukee boasts a diverse fleet of the finest vehicles on the market. We take great pride in the presentation of our cars and have no doubt that you'll be impressed by the level of hygiene across our fleet and just how clean our cars arrive. Packed with quality features including comfortable leather seats, adjustable lighting and high-tech entertainment, our vehicles radiate opulence, aesthetically impressive inside and out. Our City Tours Milwaukee is the most luxurious way to enjoy the city and we look forward to having you on board.
Professional Team
Elite Limo Milwaukee is delivered by a team of professionals, fully trained and licensed chauffeurs who have a wide knowledge of Milwaukee and surrounding areas. Enjoy your private tour of all the city's attractions with our drivers behind the stirring wheel. We work hard to meet your expectations and we always strive to provide the most prompt and comfortable ride. We hope you enjoy our City Tours Milwaukee service and look forward to making your time in Milwaukee a unique and unforgettable experience.
Client Testimonials
I think Elite Limo's key strength is their powerful and luxurious fleet. They complement it with professional Milwaukee airport transportation, chauffeurs and responsive customer service. It is a match that is hard to find among limo companies in Milwaukee. Definitely a prime limo service Milwaukee.
Leon C.
---
I don't remember the last time I hired a Milwaukee limousine service that cared about customer satisfaction as much as Elite Limo Milwaukee. I thought this was a thing of the past. Elite's Limo service Milwaukee has taken fantastic care of me, my daughter and my grandchildren and organized a special Milwaukee airport transportation from the airport for our two dogs and the cat. They reassured us that the limousine and the pets' vehicle will arrive at the same time and they really did. We were all taken care of perfectly and cordially.
Lesley P.
---
A thoroughly exceptional Milwaukee limo service. Great chauffeurs and clean cars. Love the mobile app, it saves time and my destination preferences. The app and Elite limo service Milwaukee are making my travelling life easy and comfortable.
Andrew G.