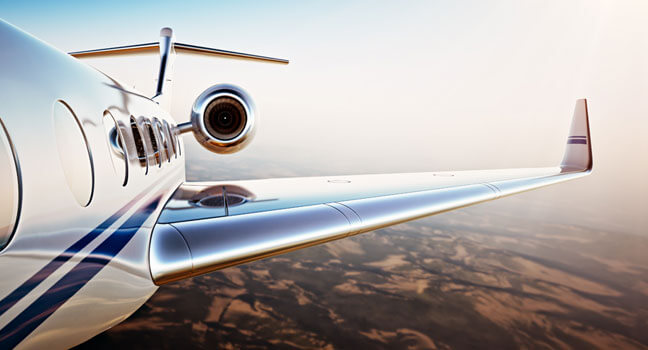 There's no need to tell you how stressful arriving at the airport can be, especially when you're late and in a hurry. You risk not only missing your flight but also forgetting something important while packing or getting tickets for speeding if you're going there with your own car.
That's why you need a reliable and responsible black car company near you to help you navigate through crazy Milwaukee traffic and arrive everywhere on time, be it at the airport or any other destination.
If you're wondering how much for a chauffeured car ride to MKE airport, AJ Limo Milwaukee is there to make the affordable rates "a must" whenever you book your ride with us.
Now, check out why you should book a limo to and from General Mitchell International Airport (MKE) Milwaukee!
1. To arrive on time
It's a widely known rule that everyone should be at the airport at least two hours before the flight in order to go through the check-in, airport, and passport controls calmly and without panic. Have you ever been in a situation where you almost got late because the company you hired to drive you wasn't there on time? Why lose nerves if you can have the most reliable black car company in Milwaukee taking care of your airport transfers in the area?
With AJ Limo Milwaukee's experts behind the wheel, you're guaranteed an efficient ride and punctual arrival. Years of experience on the roads of Milwaukee have enabled us to always provide top-notch services and know which routes to choose in order to get you to the O'Hare and MKE airport on time.
2. To travel stress-free
Arriving on time means having a relaxed and peaceful trip from your home or hotel to the airport. Also, when it comes to airport pick-ups, those can be equally stressful as drop-offs, especially if the car you booked didn't arrive on time at the baggage claim. With AJ Limo Milwaukee, expect smooth and worry-free travels both to and from the airport, because these skilled chauffeurs for hire will always be punctual, waiting to take you to the airport.
Pre-schedule your rides and expect the utmost level of comfort and the smoothest rides thanks to the incredible fleet on AJ Limo's offer. Whichever vehicle you choose, you can rest assured that you'll travel like a movie star!
All cars in the fleet are elegant, luxurious, and comfortable, and they provide the perfect environment for both airport rides and other transportation-related needs.
Rely on AJ Limo Milwaukee's fleet and experts whenever you have a business meeting to get to, and you're wondering, "where to find a corporate sedan in the vicinity?" AJ Limo will also be an answer to all of your "special occasion limos near me" demands, as well as those times when you have a lot of errands to run and are looking for hourly black car options.
3. To be helped with luggage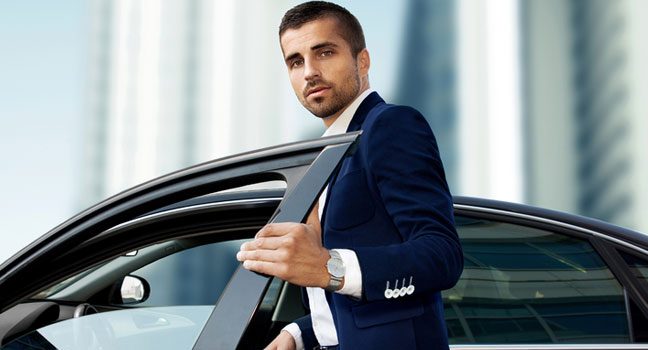 Chauffeurs at AJ Limo Milwaukee are both skilled and experienced professionals as well as kind and friendly individuals that are carefully chosen and provided with excellent training to ensure that they're always on top of their job. Expect to be helped with your baggage, both when traveling to and from the airport.
Have all of your belongings taken care of without worrying about forgetting something at home or at the baggage claim. Hire a limo on demand with AJ's experts and travel care-free throughout the entire Milwaukee area.
4. To not think about traffic
As said, AJ Limo Milwaukee's drivers are always informed about traffic conditions and know how to avoid getting stuck in traffic jams. The best thing to do is to rely on this most excellent and closest black car company Milwaukee has to offer, and you'll surely enjoy every second of your ride without thinking about the road.
This comes in handy not only when you're traveling to the airport but also when you can't be late for a sports event, conference, or business dinner. Whether you're off to Waukesha, Hartland, Kohler, Germantown, or any other Milwaukee suburb, you'll arrive there in the unparalleled level of comfort and style, while AJ Limo Milwaukee's chauffeurs mind the road.
5. To avoid stressing over parking
Do you really want to lose so much time trying to find a free parking spot and then leave your car unattended until you come back? Didn't think so!
Allow AJ Limo Milwaukee to be your trusty companion on the road and drop you off at the airport efficiently so that you don't have to worry about anything else than getting on the plane.
In these cases, booking a point to point limo service close to you is the best solution, and luckily, AJ Limo Milwaukee's various chauffeured car services will make the entire process even more enjoyable. Give us a call if you want to find out more details about the fleet, services, and rates, and have a chat with AJ Limo's kind customer support that will recommend the best choice for your travel occasion.
6. To save money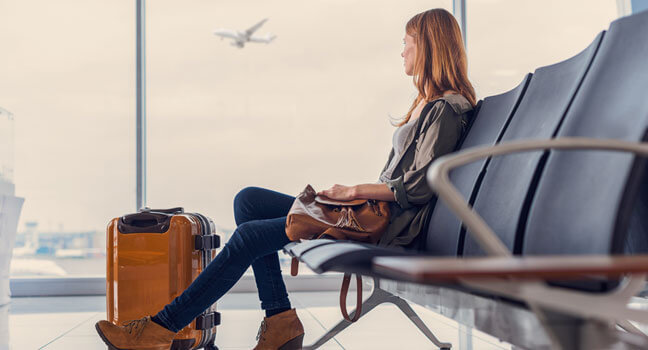 Whether you choose to drive in a limousine, sedan, or SUV, you'll always be provided with the safe, wallet-friendly, and comfortable rides to your Milwaukee destination. Another reason why so many people in this city and its suburbs choose AJ Limo for their black car rides nearby is the fact that the rates with us are always affordable, no matter which service you reserve.
Enjoy the most elegant, luxurious, and stylish limousines, efficient sedans, and powerful SUVs without breaking the bank. Sporting events transfer, special occasion limo in Milwaukee, executive sedan rides in your vicinity, and much more chauffeured car rental options will be available as soon as you give us a call.
Book your limo rides with AJ Limo Milwaukee by making a reservation on the website, or by ringing us up and going over every detail with the customer support. Make your airport rides to and from MKE and O'Hare an enjoyable and peaceful experience with one of the most reliable Milwaukee limo companies close to your location – AJ Limo Milwaukee.