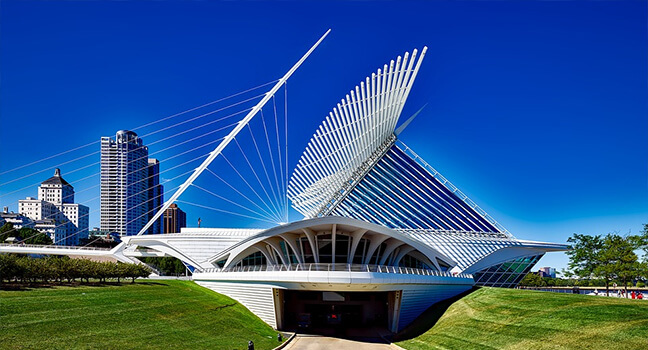 Rise and shine Milwaukeeans! Let's welcome March with open arms, and enjoy everything it has to offer! Winter's slumber will be over soon and with it, all the winter blues (hopefully) long gone. Spring may be the perfect time to start celebrating life, and if you live in Milwaukee the opportunities to do just that are fabulous. In the mood to get started? Here's what's up:
Mariah Carey In Milwaukee!
And yeah, until the 21st of March Milwaukee streets can't officially greet the spring, but you're not here to gather info about season change! You're here to read about what (or rather who) comes before that! As you've surely read the subheading, "guess who" part would be redundant here, right? Let's cut to the chase – M.C. herself comes on March 15th to grace the audience in Miller High Life Theatre with her voice, songs, and general extravagant demeanor. Come to think of it, it makes perfect sense! How would spring dare to arrive before Queen of Chrismas sings her tune?
Get your tickets now and while you're on that, book a Milwaukee limo ride near me to get you to the theatre and back. That's why AJ's concert transfer service was invented for (among other things)! To warrant a hassle-free and fabulous way to get to the show and safe way to get home, to the airport or to your hotel. After all, the whole night can get potentially ruined if that little voice in your head won't stop bugging you about the fact you don't have a ride home, after the concert! And that's not what you want, is it?
Read More: Let's Sing Together! From Now On, AJ Limo Milwaukee is Taking You To Your Favorite Concerts!
How to Make Sure You Have the Best Time Ever?
Let us help you silence that annoying tune and so you could enjoy Mariah's performance even better. How? By calling (414) 376-6868 or filling out this handy dandy contact form. A few hours of Milwaukee black car rental near you will truly buy you a piece of mind, or at very least, eliminate how to get home conundrum for that evening for sure!
Pro-tip: Learn the lyrics to some less-known songs (surely you know the words to "Always Be My Baby", "Heartbreaker", "Touch My Body" and other top hits), so you have your lines memorized, no matter which trick she pulls from her, no doubt, bedazzled sleeve. AJ Limo office in Milwaukee is filled with sounds of Mimi's jams these days too. So if you give us the honor of driving you there, there's always an option of the singalong party along the way! Woo-hoo!
What About 2019 Baseball Season in Milwaukee?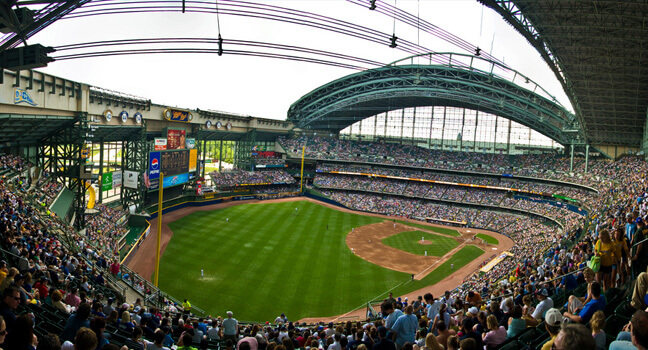 Well, if you know us at all by know, you know that any AJ Limo Milwaukee's blog posts wouldn't be complete with at least a mention of what's going on in the Milwaukee sports scene. Since there's a long wait 'till football season starts, a fabulous kick-off of the baseball season is in order. It seems as ages passed since anyone talked baseball in this blog but, dear fans, that's about to change!
Thursday, March 28th is the day when Milwaukee Brewers open up their 2019 season at home (read Miller Park), with a face off against St. Louis Cardinals. Keep in mind that there are always special prices for limo rides to and from games when it comes to sports fans here at AJ Limo Milwaukee. How much will a black car rental near Milwaukee for a baseball game cost me? With us, up to 12 hours will add up to $750 if you opt for a sedan, $1, 050 if your favorite is an SUV, and $1, 200 if you opt for a 14 Passenger Van. AJ Limo Milwaukee for the win!
Then at the very beginning of April, they're playing Cincinnati's Reds at Great American Ball Park, which is 400 miles south of Milwaukee. Don't forget that this team took you all the way to LA to see the Brewers, so you're surely aware that this 6-hour long ride will be no problem at all. Just say the word, all you have to bring along is your good mood and enthusiasm, you know who will take care of the rest.
Read more: Book Milwaukee Limo Service
Let's Hit the Road!
Still, don't you dare think big games and big concerts, are the only times when it's OK to hire driver services near the Milwaukee area! Special events like New Years' Eve, bachelor/ bachelorette parties, birthdays are the bread and butter of any limo company near and far, that's true. But there's no need for such an elaborate excuse to treat yourself to a little luxury while on the road. Truly. A quick jaunt to the shops could be as good as time as any to reap the benefits which AJ Milwaukee offers. If you open up an account, you'll never have to worry about getting a cab, or hunting down an Uber or anything along those lines.
You can use the benefits of a professional chauffeured service any day of the week, for any kind of transfer. Airport? Just say if it's a question of ORD or MKE and consider it booked! Business meeting or roadshow? Just say when! New York, Chicago, Madison or Milwaukee, AJ is the name that connects it all! This spring of 2019 just as any other season or year, the nearest limo company will help you get where you want to go, with a big smile on your face!