Why Book Night Around the Town Limo?
To be blunt – because you want to. It's time to treat yourself right, and booking a limo to take you around town and your favorite clubs is the best way to start. Life's too stressful as it is and letting your hair down from time to time is necessary for a healthy and happy balance! You'll recharge, feel great and enjoy the opulence of the best limo service near me in Milwaukee. So, don't give your enjoyment any second thoughts: instead, gather your friends, sit back and enjoy a night of Milwaukee's smorgasbord of bars, clubs, music events, and local haunts.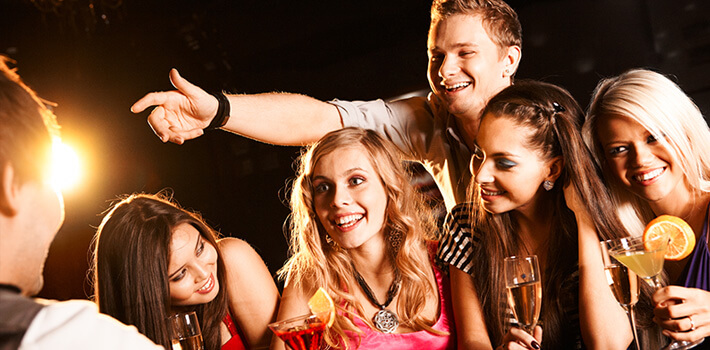 Where in Milwaukee Can I Find the Best Fun?
Pretty much any location and service area you have in mind – depends on what you are looking for. Either Google your potentially favorite hotspots, bars, entertainment units, clubs, restaurants, art centers, etc. and give the list to our staff to plan the routes or let us suggest you the best places in the area. Either way, when you ride with AJ Limo Milwaukee, you can't lose. In case you are still wondering how to have fun in life, the answer is – start by booking a limo with AJ Limo.
What About Your Fleet?
Our fleet of quality vehicles includes Milwaukee Town Car Service comprised of luxury sedans, powerful SUVs, elegant stretch limos and vans. Selecting the right car will entirely depend on your mood, preference and group size, and our team is standing by to consult with you. When on board you'll find quality radiating throughout, with spacious leather seating, adjustable lighting and high-tech entertainment system.
So, What's the Ideal Solution for a Responsible Night Out?
That's easy: book a Night Around Town limo Milwaukee. Leave the keys at home and don't worry about responsible driving – that's all on our professional, fully licensed and accountable chauffeurs. This service will give you the freedom (to have another drink), a luxurious door to door service and peace of mind that you'll get home safely. Enjoy our fully custom-tailored night around the town limo service next time you head out to any of Milwaukee's entertainment joints.
Our Night on the Town Service is backed by our around the clock customer care and undoubtedly offers the highest in comfort and safety. When in need of a limo near you, call our customer support at (414) 376-6868 or book a ride from our homepage.