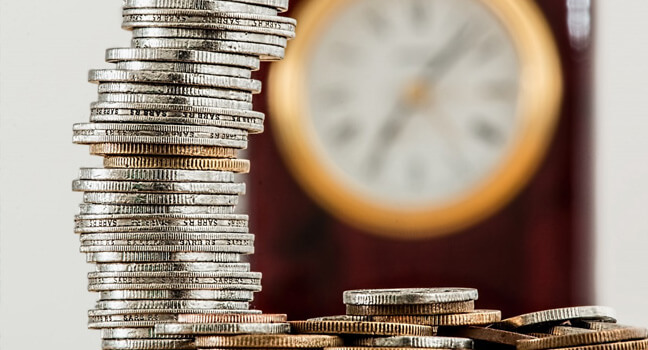 It's no secret that Holidays can lighten one's wallet significantly, and it can be challenging to find a perfect balance and not spend too much money on gifts, trips, and food. Although Holidays are the right time to treat yourself and others for all the hard work during the year, not everyone can afford expensive gifts, first-class flights, and high-end restaurants.
While it's very easy to get caught up in the shopping madness during November and December, you should make a budget and stick to it while looking for Christmas presents, decorations, Holiday transportation, etc.
You still need to think about life after the Holidays, right?
That's why, other than taking care of your limo transportation in the area, AJ Limo Milwaukee's team has come up with the list of a few tips and tricks on how to save money in the upcoming weeks.
Let's dive in!
1. Make a Budget and Keep That Money on a Separate Account
Before even starting with Holiday shopping spree, make sure you know how much money you can spend. Create a list of everything you need to purchase and try to plan out in advance how much money you're going to need for every item on the list.
While you do need to set a budget, you should know that it can't be too tight, or the entire experience will be too stressful. Try cutting back on unnecessary extra things right away so that your Holiday budget is more generous once it's time to go shopping.
A helpful thing to do in order to keep an eye on your spending is to keep the holiday money on a separate account or in a different wallet. In that way, you'll know exactly how much you have left at every moment.
Don't forget to count in food, as well as tickets/gas if you're going to be traveling. These things often get overlooked when planning out holiday expenses, and that's why your shopping list needs to include everything holiday-related.
You can also have separate jars for every segment of the holiday spendings, for example:
Gifts
Decoration
Airplane/bus tickets or gas
Food
Drinks
Party, etc.
2. Use Sales for Pricey Items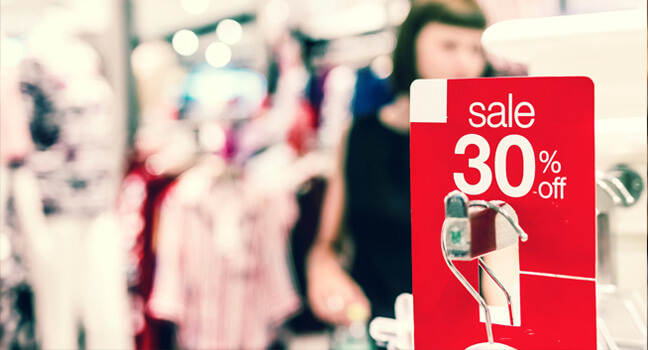 If you've decided to splurge a bit on a pricey scarf, perfume, and similar, for your loved one, you should track down sales in the stores and use that discount to purchase those items for a more affordable price. Having a 20% discount on a $100+ check can change a lot and leave you with more money for other things!
Sometimes it's good to start your shopping earlier if you notice sale signs because the shops aren't crowded yet and there's a good chance that the item you want will be available for purchase. Also, don't be lazy to do research and see if different shops sell the same thing for a lower price – you'll be surprised to see the difference!
3. Don't Buy All at Once
A smart thing can be planning out your shopping in segments. Why? Because there's less chance you'll get caught up in holiday madness and buy things that you don't actually need. Buying everything at once can be exhausting and difficult to track. If you organize your shopping so that it lasts for a few days, you'll find it easier to stick to the budget.
As said, you can even start a couple of weeks before for the items that are already on sale and have a less stressful holiday. In this way, you can also notice if you forget to purchase something. That's why you shouldn't wait the last day for your shopping – the sooner you finish, the better.
4. Homemade Gifts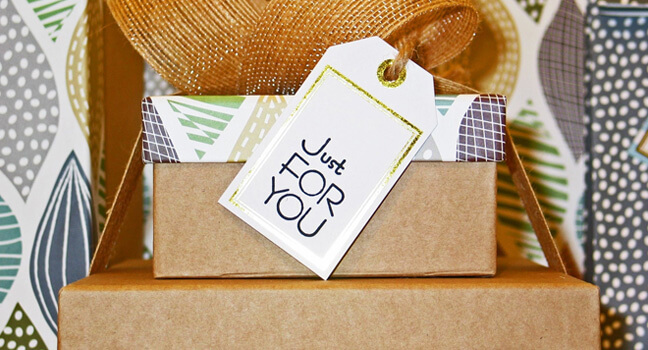 If the presents in the stores are too much for your budget, you can always go with handmade, personal gifts. No matter if you choose to do a photo album with the most precious photos, or to prepare a meal, or anything else that involves your creativity and a personal touch, the gift will surely be even more special.
Of course, homemade gifts do require more time, but the person you're making it for will appreciate the effort, it's a guarantee!
Also, you can choose some form of the holiday experience as a gift, whether it's a day in spa for you and your best friend, sledding, fun day in nature, or anything else that's fun yet affordable.
5. Book a Limo in Milwaukee
If you choose to go sightseeing in the Milwaukee area, don't forget to spend your money right and book a black car service near your current location that's worth every penny. AJ Limo Milwaukee will gladly be your limo service Milwaukee provider and treat you the most reliable chauffeured rides close to you, without breaking the bank.
Want to go on a romantic walk under the Xmas lights with your loved one? Make the experience complete by booking an elegant sedan nearby. Or if you're going to a party with your friends, AJ Limo Milwaukee will gladly take care of your chauffeured group rental in the vicinity by driving you in the comfiest 14 passenger van in Milwaukee.
Book your "black car near me" with a few simple clicks on the booking widget on AJ Limo Milwaukee's website and have the best holidays with your trusty limo company. Give us a call, and AJ Limo's team will send the comfiest vehicle from the fleet and take care of every detail to a T!
6. Secret Santa
If you want to add a fun twist in your holiday shopping and save a significant amount of money at the same time, organize Secret Santa in your family. Pick a name from the hat and keep it a secret so that another element of surprise is there!
This is the best way to ensure everyone gets a present without damaging your family budget. Why stretching the limited budget on numerous smaller gifts if you can use only one part of it to buy a great present when going with Secret Santa.
AJ Limo Milwaukee's team has listed these six tips that are proven to be effective when saving money on holiday shopping. Rely on these tips as well as AJ Limo Milwaukee's wallet-friendly limo services near your location to have the best time during holidays with your family and friends, and enjoy them worry-free when it comes to finances.
Don't worry about your airport transport this season either because AJ Limo has got you covered with the nearest airport car rides. Book your car rides nearby on an hourly or point to point basis with AJ Limo Milwaukee, and you'll understand the real meaning of comfort and convenience.