What Is the Best Way to Explore Milwaukee?
Next time you are exploring Milwaukee, select any of the luxurious vehicles AJ's fleet has to offer to take you where no other limo has taken you before. Let AJ Limo Milwaukee take you around the wonderful Milwaukee for the best of prices in town! Sit back and relax, while AJ Limo's team of professional transportation experts carefully presents the best ways how to get around Milwaukee and deliver a personalized "limo tour near my location", showcasing the finest attractions of this city.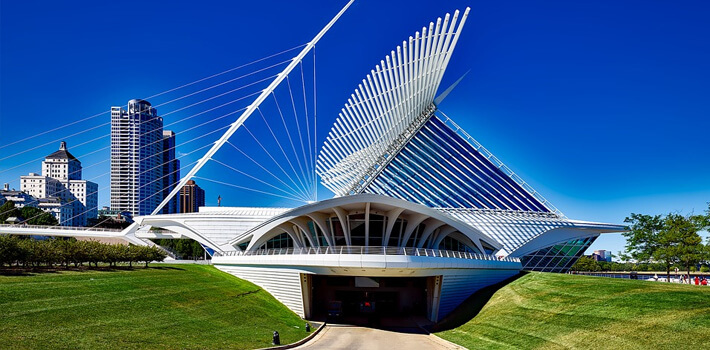 Where to Go When You Rent a Limo near Milwaukee?
From Harley-Davidson Museum in Milwaukee to a list of museums providing an exploration of art, technology, history, and the natural world, AJ Limo City Tours Milwaukee limo in the vicinity is the livery service which you want for the most convenient and comfortable way around town. With local designers, international brands and vibrant art galleries, worrying about where to go in Milwaukee will be the last thing on your mind. The answer? EVERYWHERE! AJ Limo Milwaukee's travel experts will offer you all the freedom you need to entice all your tastes whether you hired us on an hourly car rental or on a point to point basis.
How to Find a Limo Company with a Fabulous Fleet?
AJ Limo Milwaukee boasts a diverse fleet of the finest sedans and SUVs on the market, ready to take you to or from business meetings, proms, airports, as well as wine tours. Anything else you may want to do and see, AJ Limo Milwaukee is your call to make.
When you want to have your car services delivered by a team of professionals and licensed chauffeurs, you'll get it with us. AJ Limo's on-the-road staff has extensive knowledge of Milwaukee and surrounding areas Germantown WI, Delafield, Mequon, Kohler, Shorewood or any other location in the area. Allow us to arrange City Tours Milwaukee limousine service close to your area and look forward to making your time in Milwaukee a unique and unforgettable experience. Book with us to see what kind of car service you want when it's time to tour in style.