There's no need to ponder how to get a black car near me once you choose us to be your loyal companion on the road. Moreover, AJ Limo Milwaukee has a fleet that's assembled to impress both potential and long-time clients, not intimidate them. You know, you see a spectacular car and you immediately think "their prices must be over the top!" – well, these aren't. In fact, AJ rates are what you may call the best value for your money – whether you opt for rides on hourly or point to point basis. The best limo team always strives to add value to your travel experience. That's why with AJ you'll always arrive on time, relaxed and ready for new adventures.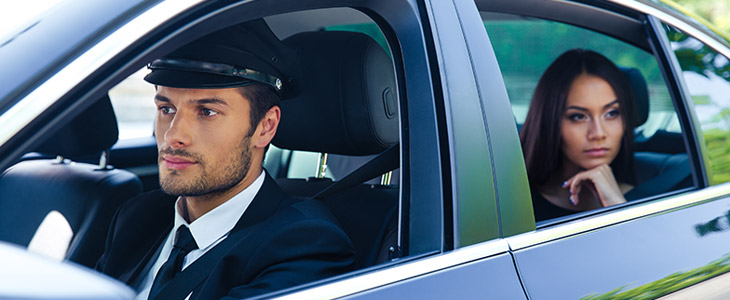 Where Is the Nearest Milwaukee Limo Company?
You can find us in and around Milwaukee. AJ team covers Hartland, Mequon, Brookfield
Kohler, Menomonee and any other town or area in the vicinity. The same goes if you're asking yourself how to get from ORD to MKE -one can always count on AJ Limo Milwaukee to be close by and ready to serve. If the airports in Milwaukee and Chicago are not your final destination, just contact us, share your plans, and AJ team will help you to stay on your schedule and arrive punctually. It's time to stop seeking the best limo ride near Milwaukee, for you've already found it.
Why Should You Book Milwaukee Town Car Service near My Area?
Because there's no better way travel to or from every city of Wisconsin, Illinois, Minnesota or Iowa, rather than with AJ Limo Milwaukee. Our team is committed to adding value to your wedding transportation, rides to and from birthday parties, tours (whether they are wine, casino or excursions throughout our beloved Milwaukee), football & baseball games, concerts, proms or any other kinds of limo travels. Don't worry about how much a limo ride costs, AJ rates won't break your bank, no matter if you book a sedan, stretch limo, SUV or VAN rental transportation near you. AJ Limo Milwaukee is always by your side and on your side when you need us to be.
Client Testimonials
I think AJ Limo Milwaukee key strength is their powerful and luxurious fleet. They complement it with professional Milwaukee airport transportation, chauffeurs and responsive customer service. It is a match that is hard to find among limo companies in Milwaukee. Definitely a prime limo service Milwaukee.
Leon C.
A thoroughly exceptional Milwaukee limo service. Great chauffeurs and clean cars. Love the mobile app, it saves time and my destination preferences. The app and AJ Limo Milwaukee are making my travelling life easy and comfortable.
Andrew G.
I don't remember the last time I hired a Milwaukee limousine service that cared about customer satisfaction as much as AJ Limo Milwaukee. I thought this was a thing of the past. AJ Limo Milwaukee has taken fantastic care of me, my daughter and my grandchildren and organized a special Milwaukee airport transportation from the airport for our two dogs and the cat. They reassured us that the limousine and the pets' vehicle will arrive at the same time and they really did. We were all taken care of perfectly and cordially.
Lesley P.