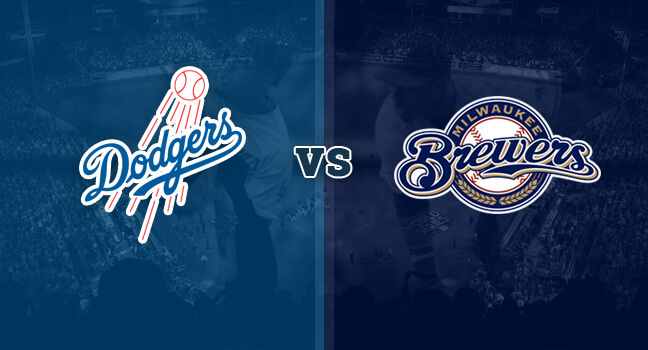 What is it about baseball and Milwaukee that gets everyone so excited! Last night when Brewers, the pride of all Milwaukeeans and real baseball fans, won their first series it felt like the entire Milwaukee celebrated, taking this victory as their personal (national) pride. Well, at least AJ Limo Milwaukee with its entire staff of chauffeurs, customer representatives and upper management did! When you think about it, there's something really endearing in this local-patriotism and commitment to supporting your local team, isn't there? Sure.
Anyway, now that there are just two National League teams remaining in the 2018 Major League Baseball postseason, you'll probably be on your toes for every single game played. On that note, you then already know that the Los Angeles Dodgers and Milwaukee Brewers will be competing throughout the entire month of October, with the last game played on Oct 19, 20 in Milwaukee. Other dates you want to remember are Oct 12, 13 in Milwaukee and Oct 15, 16, 17 in Los Angeles.
What do you mean you want to go to LA for the big game but don't have a ride? Hey, when you've got AJ Limo Milwaukee and its custom limo service as your partner on the roads, you've got everything you need for a spectacular ride.
How to Book a Limo Ride from Milwaukee to Los Angeles?
Things are pretty simple: contact AJ Limo Milwaukee, tell your appointed customer representative your destination, choose a vehicle and – voila! Being huge Brewers fans ourselves, AJ team has designed a special transportation offer that's taking all of the enthusiastic Brewers fans to LA for the big game on Oct 15, 16, 17. AJ Limo Milwaukee will see to meet all of your traveling needs, whether they are related to the number of people going to LA or specific requirements like the type of music you want in your limo rental, what snacks you'd like, and other similar stuff.
It is not every day that Brewers and Dodgers are playing, so needing to be there, live, to see everything is a wholly justified desire. AJ team understands it, as pretty much all of us plan to watch the game either live or streamed. Yes, both in Milwaukee and LA.
Why Should You Book a Limo to LA, for the Game?
Because you want to support your favorite team and enjoy the spectacle these games will be! Streams on Fox and FS1 are great but can watching your favorite team live pit against Los Angeles Dodgers compare? Of course, it can't! Plus, it's not like they are playing every day, right? You owe it to yourself to blow off some steam (with all the extra hours you put in regularly, this is the least you can do for yourself), gather your best friends and treat yourself to a black car ride to LA that'll change your entire perspective on enjoyment.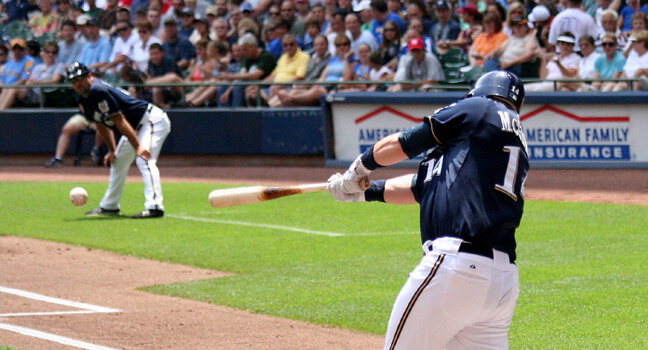 How Expensive Is the Limo to LA?
Give AJ Limo Milwaukee a call, talk to your customer representatives, and they'll give you all the details based on your preferences and extra requirements. Generally, AJ prices are the most cost-effective way to travel regardless of the type of service you choose. Whether you are traveling by the hour, point to point, booking us to get to and from the airport, for any of your special occasions or you need a fantastic corporate service, you never have to break the bank to get the best limo service, and the same goes for traveling to LA for the Los Angeles Dodgers vs. Milwaukee Brewers match. Plus, since the ride in question is one where you're going to LA to watch this spectacular match – there might be a few special offers smiling your way. Contact us for more information.
Los Angeles Dodgers vs. Milwaukee Brewers Overview
So, what happened between the two teams?
After going 92-71 during the regular season, the Dodgers won the NL West via tiebreaker. The Brewers won their division through a tiebreaker game, as well. Milwaukee went 96-67, which earned them home-field advantage through the NLCS. You'll recall that, during the regular season, the two sides played 7 times, with the Dodgers winning the series 4-3, but everyone's cheering the Dodgers for the upcoming games!
A quick reminder of the dates:
Oct 12, 13 in Milwaukee
Oct 15, 16, 17 in Los Angeles
Oct 19, 20 in Milwaukee
NOTE: In case you missed it, Metallica's coming to Milwaukee in October, and AJ Limo is covering THOSE rides, too!