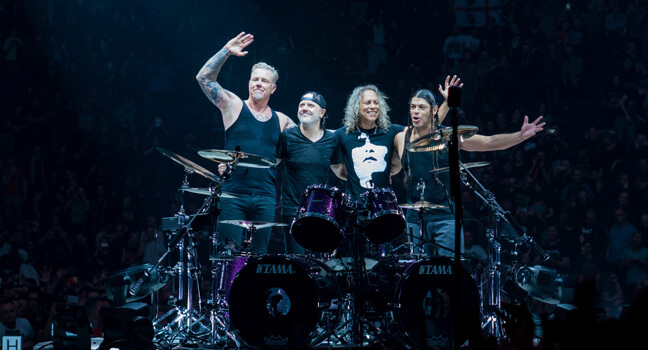 Music lovers near and far from Milwaukee have their calendars full in October. They stopped asking themselves "What to do in Milwaukee in October?" a long time ago and filled their schedules to the brim. Why? Because Wisconsin Entertainment and Sports Center has a plethora of big names filling out the seats this autumn. Secure your tickets on time my friends, and while you're doing that, it's a good idea to book your ride near me to Fiserv Forum as well. You don't have to wonder how to get a car rental to the Metallica concert. Hopefully, you didn't forget you're on the website of the best limousine service near Milwaukee. And if you did, let us remind you that booking a luxury ride close to Milwaukee has never been easier.
What to Do in Milwaukee This Fall?
Get your search on Milwaukeeans! Planning your events in advance is not really a rock'n'roll thing to do, but what other option is there if you don't want to be left hanging? What is the alternative? To decide on a whim and have concert venues near my area sold out when you get to it? Rockers of the 21st century have to be pro-active and organized (oh the irony)! For example, Metallica concert in Milwaukee has been sold out for a month now. There is probably a chance of getting the tickets if you dive deep into the waters of social media (try with #MetInMilwaukee) and fan-based Facebook groups. Maybe one of those poor, unfortunate souls who gave up on attending the first concert of Metallica in Milwaukee in almost a decade, will put their already purchased tickets to good use. The beloved trash metal Californians haven't had a gig in Milwaukee in nine years, it would be a shame to miss it now!
When Should I Book a Ride to a Milwaukee Concert?
Are you getting ready for October 16th? Prepare for Metallica's concert, my dearies, for the Fiserv Forum will shake on that fateful Tuesday evening, starting at 7:30 pm! Maybe booking a chauffeured service nearby to the concert isn't a hardcore thing itself, but you can't deny that arrival in SUV, VAN or a sedan sounds mighty convenient! When you find a professional to drive you to the venue, you're saying good riddance to traffic concerns and parking worries. Those always have the potential to ruin your night anyway, and when experts are behind the wheel, you know what that means, right? No restrictions when it comes to beer, of course! Cheers! Aj is truly the perfect way to attend a Metallica concert without busting the bank!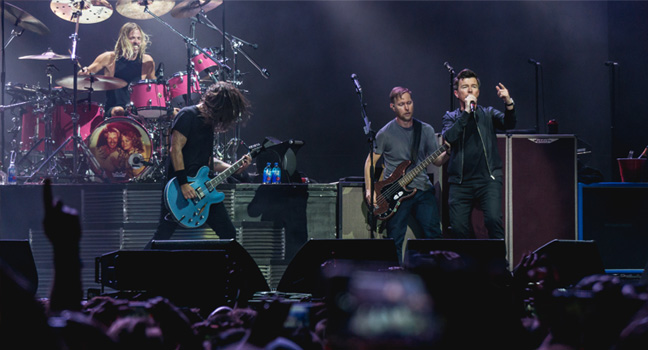 Where to Find the Nearest Milwaukee Ride to Fiserv Forum?
If you don't want to miss a thing, keep in mind that Foo Fighters are in Milwaukee on the 17th, Eagles will perform on the 18th, Twenty One Pilots are up on the 20th, Chris Young on the 22nd and you have a chance to spend an evening with Fleetwood Mac on the 28th. Basically, October in Milwaukee is jam-packed with all the good stuff! If you're flying in, don't let the questions like "How to get from EWR to the Fiserv Forum?" "Where to get a ride from ORD to the concert venue" dampen your enjoyment. AJ Limo Milwaukee is there for you with all the answers and logistical solutions to these conundrums. Even if you wonder how many miles are there between Chicago and Milwaukee and how much will a limo rental per hour cost, the best limousine service near Fiserv Forum is there and prepared to assist in any way possible!
"Exit light, enter night" but in style with AJ Limo Milwaukee!