Wine Tours Service
Looking to unwind a little? Enjoy our Wine Tours Service for a custom tailored trip to experience Wisconsin's sensational variety of wines when we take you to some of the state's most scenic countryside, driving past lush valleys and natural beauty.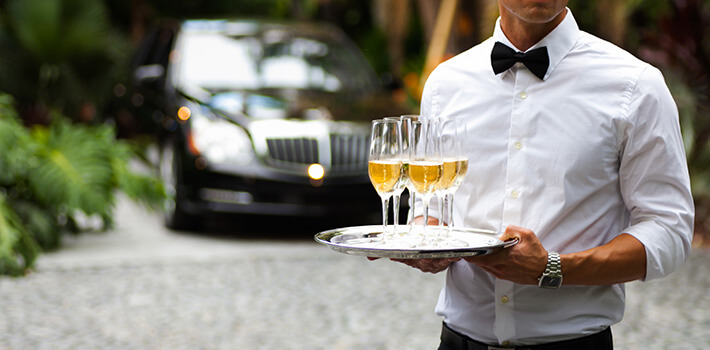 We have a long history in providing luxurious ground transportation and we look forward to arranging your personalized tour of Wisconsin's vineyards. Sit back and enjoy the panoramic views in the comfort of our pristine vehicles with our professional chauffeur behind the wheel.
Explore at Your Own Pace
Our team will carefully plan your trip to a number of wine trails, providing a unique and custom tailored itinerary. Speak to our professional staff and they'll have a solution ready for you according to your preferences that will be planned and executed to perfection. Our chauffeur will collect you at your door step and comfortably drive you and your friends past breathtaking views to the wineries of your choice. Our Wine Tours Service gives you all the freedom to explore at your own pace in the comfort of highest class vehicles with your private chauffeur. Choose from a range of quality cars including, luxury sedans, powerful SUVs, elegant stretch limos or for larger groups our quality vans comfortably accommodate up to 10 people. Our vehicles arrive spotless inside and out, packed with quality features throughout, offering the most enjoyable way to travel.
Sip and swirl
To truly unwind, leave the driving to our professional. Sip and swirl some of Wisconsin's unique wine varieties until you are content with our experienced and fully licensed chauffeur behind the wheel. Our chauffer will go out of his way to make your stay on board the most comfortable. This service has been designed to give you total freedom and a carefree way to enjoy a relaxing day. We will make sure you receive the most in luxury and safety when you travel with AJ Limo Milwaukee. So pick a date and speak to our friendly Wine Tours specialists to organize an unforgettable day out in Wisconsin's natural beauty.