A Sip Here, a Black Car There
Give AJ Limo Milwaukee a call to get the best wine tour limo near me. Make no mistake: a custom-tailored trip designed to help you experience Wisconsin's sensational variety of wines will leave you stunned! Choose a car from our fleet, make use of our fantastic rates and experience some of the state's most scenic countrysides nearby.
Driving past breathtaking valleys and natural beauty you'll feel what it means to be in the presence of natural allure!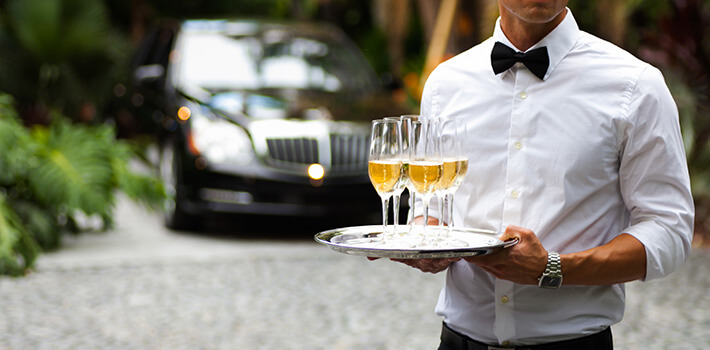 Wine Tasting in Milwaukee
Your personalized tour of Wisconsin's vineyards starts with a single call to AJ. Our customer representatives are your first step to fabulously-tasting wines, nearby sceneries you'll want all over your Instagram and a feeling of awe that won't go away for a long time.
And, where to find a black car Milwaukee to take you to a vineyard? With us, naturally! Whether you feel most comfortable booking Milwaukee Town Car Service or going for something plush like a Custom Limo Service (yes, you'd be riding in a stretch limo here), everything can be arranged. If you want to celebrate your business success, a birthday party, an engagement or any other special occasion while wine touring, AJ Limo Milwaukee will take care of that, too! Just gives us your input and where around Milwaukee Service Areas you need to be picked up – and voila – the adventure can start!
Sit back and enjoy the panoramic views near you, in the comfort of our pristine vehicles with our professional chauffeur behind the wheel. You deserve it.
Explore at Your Own Pace
Whether you already have a winery in mind or you're okay with leaving wine tour planning to us, you'll love every segment of your trip. Yes, that's a guarantee. Stop worrying about how to get to a winery in Milwaukee, where to find a car for hire, what places in Milwaukee to see for the best wine tours and other, similar things most of our customers burden themselves with. You're in safe hands now – our team knows how to organize your wine tour and treat you to an unforgettable experience.
A custom-tailored itinerary based on your preferences executed to perfection, and a convenient pickup and drop off at your doorstep. Honestly, if you'll be wine touring, you want to do it in style, don't you?
The Fleet, The Style, The Wine
Choose from a range of quality cars including, luxury sedans, powerful SUVs, elegant stretch limos or for larger groups our quality vans comfortably accommodate up to 10 people. Our vehicles arrive spotless inside and out, packed with quality features throughout, offering the most enjoyable way to travel. Driving in any of our cars, with a private chauffeur arranged, you and your party will get to see breathtaking views on your way to the wineries, enjoy a fabulous ambiance, politeness that goes beyond regular customer service and such a pleasant atmosphere that you'll be talking about it for days.
Sip and Swirl
Save a date for a wine tour near your area: talk to our friendly Wine Tours specialists to organize an unforgettable day out in Wisconsin's natural beauty. Give us a call at (414) 376-6868 or fill out the contact sheet on our page.
Book a ride today for a wonderful tomorrow.