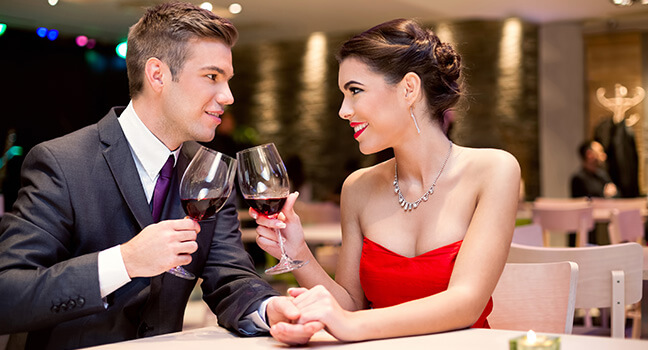 Valentine's Day magic is right around the corner, and you should definitely make sure to make a reservation in a nice, romantic restaurant in Milwaukee as soon as possible. Waiting for the last moment is not only stressful, but you also risk not finding a free table in the best places.
That's why your trusty AJ Limo Milwaukee team has decided to offer this list of 6 most romantic restaurants where you can enjoy Valentine's Day dinner with your bae so that you can reserve your table on time.
Don't forget, you can also count on AJ Limo's team to offer the best limo service Milwaukee so that you arrive at any restaurant in style, elegance, and luxury. Special occasions require a special black car vehicle in the area, let AJ Limo Milwaukee take care of yours.
Call us and hire a chauffeured car for Valentine's Day dinner in no time.
So, prepare your cell phone and check them out!
1. Stella Van Buren
550 N Van Buren St, Milwaukee, WI
Phone: 414-847-5622
If you want to treat your loved one to a marvelous and luxurious dining experience, Stella Van Buren is one of the best choices when it comes to elegant restaurants in Milwaukee. This restaurant is actually located in the Westin Hotel, which means that you can even organize a special, romantic weekend getaway and stay at the hotel. Pack your bags, book a limo nearby, and instruct your chauffeur to take you to Van Buren Street, where you can enjoy the comfort of the Westin Hotel, as well as top-notch meals of this upscale steakhouse restaurant in Milwaukee.
The modern and elegant interior of Stella Van Buren restaurant offers a quiet and intimate place for your date. You can choose between regular tables for two or interesting round booths that are very spacious and cozy. The best part of the design is the view of the city, due to the floor-to-ceiling windows.
2. Bacchus
925 E Wells St, Milwaukee, WI
Phone: 414-765-1166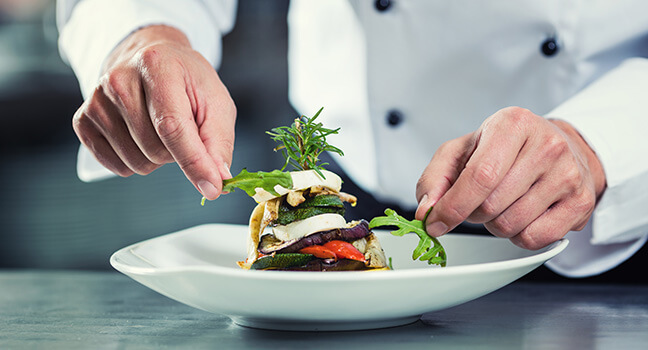 Globally-inspired food, fine wines, and incredible design with more sheltered, private tables for two – Bacchus should be your choice if you're looking for the most luxurious restaurant in Milwaukee. Located in the Cudahy Tower, Bacchus offers a mesmerizing view of Lake Michigan, which, you have to admit, is very romantic.
Don't miss the chance to taste the award-winning wines that Bacchus offers because they pair beautifully with the tasty menu. All meals are prepared with fresh ingredients, which makes the taste even better. The best way of arriving at a restaurant as elegant and nice as Bacchus is with the most deluxe vehicle from AJ Limo Milwaukee's fleet. The expert team of the best black car company in the vicinity gladly recommends luxury sedan for all your romantic date ideas.
3. Zarletti
741 N Milwaukee St #1, Milwaukee, WI
Phone: 414-225-0000
A place where rich Italian flavors come to life, Zarletti is a fantastic place to be this Valentine's Day. The laid-back atmosphere and simplistic, yet modern and stylish design will make the perfect environment for romance. To accompany that, there's the incredible menu that will make you feel as if you were having dinner in the center of Rome. Other than that, you'll have the privilege to taste Italian wines that have a unique taste and make the perfect beverage with any dish on the menu.
After having a glass or two of wine, you don't want to risk driving. Rely on AJ Limo Milwaukee and book your "limo close to my current location" to and from the restaurant. Point to point car service is the best and comfiest way of arriving safely at any destination without breaking the bank. AJ Limo's wallet-friendly rates and fantastic chauffeured limo services are there to prove it!
4. Carnevor
718 N Milwaukee St, Milwaukee, WI
Phone: 414-223-2200
Another elegant and stylish steakhouse that also offers great seafood meals, Carnevor is one of the most popular fine-dining restaurants in Downtown Milwaukee. Only the meat of the highest quality is served in this lovely restaurant. What's really unique about Carnevor (other than incredible food, ofc!) is the interior design. The entire restaurant is decorated in dark wood, as well as leather accents that make the wood pop even more.
Book your nearest sedan car service, and you can rest assured to get the most professional, efficient, and enjoyable ride to Carnevor or any other restaurant in Milwaukee. Whether you need an already existing service such as hourly limo rental or even limo tours, or a specially planned, customized limo service, AJ's team is there to make everything perfect.
5. Harbor House
550 N Harbor Dr, Milwaukee, WI
Phone: 414-395-4900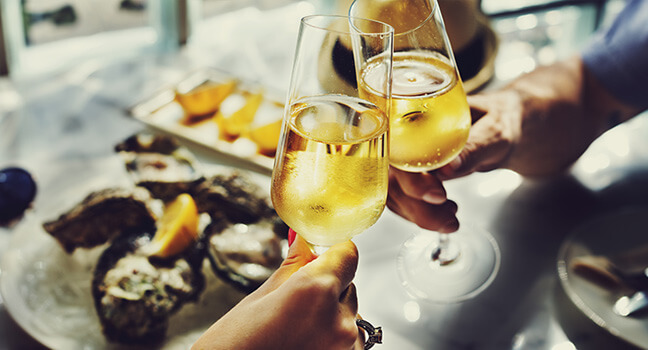 There's nothing more romantic than having dinner right next to the water, enjoying the beautiful view of the lake while eating the most delicious seafood dishes. That's exactly what you're going to get if you decide to reserve a table at Harbor House. While February may be too cold to be outdoors, Harbor House's indoor space is equally romantic and peaceful. From shrimp cocktails to grilled salmon, whichever dish you order, your taste buds will most definitely be delighted!
6. Artisan 179
179 W. Wisconsin Ave., Pewaukee, WI
Phone: (262) 691-0200
Global cuisine taken to the next level and refreshing cocktails, together with the incredible ambient and artsy people, make Artisan 179 one of the unique restaurants in Wisconsin. Located in Pewaukee (around 18 miles west of Milwaukee), Artisan 179 prides itself on fresh, locally produced ingredients that make all meals perfect, as well as the laid-back, artistic atmosphere and great musicians that make your dinner even more pleasant.
AJ Limo Milwaukee will gladly take you to Artisan 179, so count on us for your Valentine's Day limo ride needs. Book a black car to Pewaukee with us by issuing a simple command on your voice search, such as
Find me a black car near my location
Private chauffeured car Milwaukee for Valentine's Day, etc.
Romance starts from the moment you and your partner are together. Let AJ Limo be your reliable transportation provider that will make this special day enjoyable and care-free.