Why Should You Book a Birthday Limousine near Me?
Our Birthday Limo Service nearby will make your celebration a truly memorable event, for a budget-friendly price. Let's face it, whether you're celebrating your 21st or 91st, it's always a big deal, and you deserve to treat yourself to an elegant arrival. In case you were wondering where to find a vehicle for such endeavor, look no further than our fleet of luxurious sedans, powerful SUVs, elegant stretch limousines and comfortable vans for larger groups. Pick your favorite machine and proceed to and arrange all other little details of your plush ride per telephone or right here on AJ Limo Milwaukee page!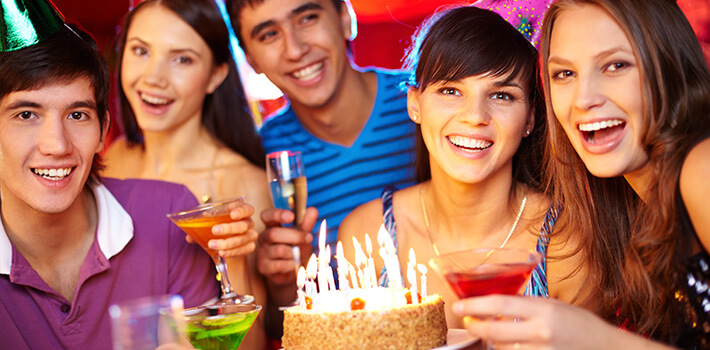 How Much Does a Chauffeur Rental near Milwaukee Cost?
That depends. Do you require an hourly service or just a simple ride from point A to point B? AJ Limo Milwaukee is the number one deluxe black car service provider near my area, and that's why our team offers a wide range of services completely adjustable to the clients' budgets and needs. No matter if you want to find a ride to or from O'Hare or Mitchell airport, from a business event to any concerts, our team will consult with you, finding out exactly how you've envisioned your night or day and plan your transfer accordingly. Whether you are off to a dinner at your favorite restaurant, planning a night of dancing or you have a wine, casino or Milwaukee tour in mind, you can count on our premium Birthday Limo Service.
Where Can the Nearest Livery Service Milwaukee Take Me?
Since AJ Limo Milwaukee boasts a large range of vehicles, count on ultimate comfort whenever in Waukesha, Fox Point, Hartland, Brookfield, Menomonee, Whitefish Bay or any other area surrounding Milwaukee. So from now on, you don't have to wonder how to get a car service near you, for you have AJ's pristine vehicles at your beck and call for all intents and purposes. Some of those may include but are not limited to birthdays, proms, homecomings, bachelor parties, and sports events. Opt for us to handle your rides when you need a transfer, and you'll never be let down!