Elite transfers
AJ Limo Milwaukee car services are available to everyone who needs airport transfers to and from O'Hare airport. No matter if you are going on vacation or a business trip, or coming home from a long journey, you can count on us to meet all of your ground transportation requests and needs.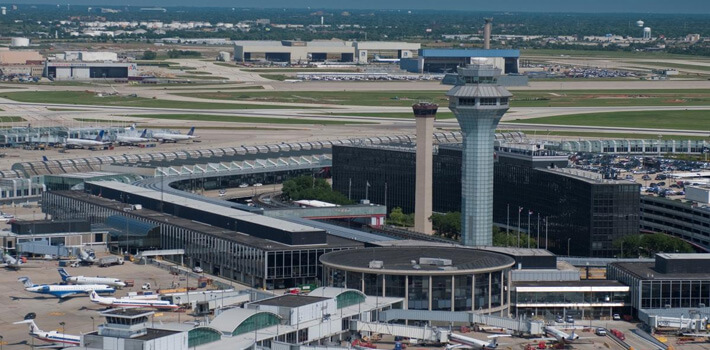 Our team provides reliable, leading airport transfers to and from O'Hare airport. Our airport limo rental is available to throughout the area and it is only one phone call away. If you are looking for an even faster solution you can book through the reserve page on our website. Our fleet of airport sedans, SUVs, stretch limos and vans can accommodate groups of any size.
Airport Shuttle Limo to and from O'Hare
Traveling with an affordable luxury transport provider instead of a taxicab is usually more cost efficient, but most of all – It's stress free. AJ Limo Milwaukee car services are available for all personal and business travelers alike. During the years of expanding our offer, needs and requirements of both small businesses and large corporations have become familiar to us. When in need for a limo near you, simply call us or a book a car using our online booking widget.
O'Hare airport is located about 17 km from the Loop. In 2014, it was considered the busiest airport in the world in regards to the number of take offs and landings. It offers service to 208 destinations and out of that 55 are international. They have four operative terminals and 55 gates.
The drivers of AJ Limo Milwaukee are trained professionals who are ready to meet the demands of all clients. Our O'Hare airport transfer services will make sure you are always on time, avoiding traffic jams. You can be sure that you will never be late to your flight or spend unnecessary time stuck in traffic.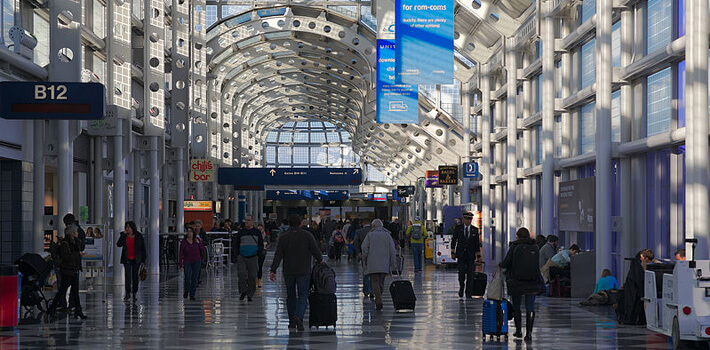 Airport Transportation & Airport Shuttle Rates to O'Hare
Our punctual, courteous professional limo drivers are always ready to take you where you need to be, whether you want a sedan or a limo ride to and from O'Hare, or any other airport for that matter. There are many car service companies in Wisconsin, but if you are looking for a premier limo company with affordable rates, AJ Limo Milwaukee is your ground transportation provider.