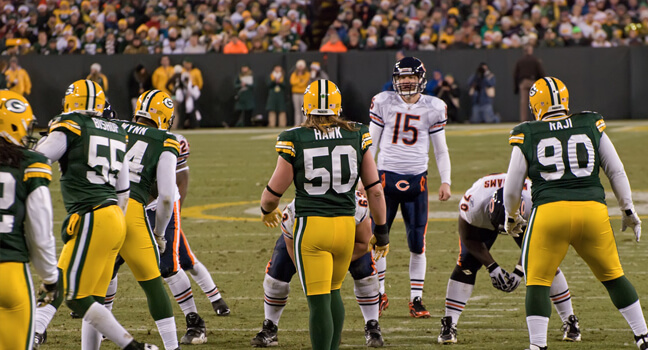 Good day, good people of Milwaukee! Are you doing fine these days? How could you not with the temperatures dipping and all-things-pumpkin-spice consuming your surroundings (and lives)! There's no denying it – autumn is here, and it's beautiful! November came into town, and it brought plenty of options for pre-winter activities in Milwaukee. The Festival of Lights starts on 15th, with various interesting concerts begging for a visit and so on…
You can rely on the best limo company near Milwaukee (and further) to assist you during these cold autumn nights, when you don't feel like hailing a cab, hassling with uber drivers and flaky taxis or worrying about parking spaces. Next time you feel thirsty for a little bit of luxury in your life, see if any of the deluxe vehicles in AJ fleet will quench that craving! If that didn't impress you, these fantastic prices surely will.
What Are Green Bay Packers up to This November?
Staying updated on the Green Bay Packers 100th season, is the main priority, right? All other fans mourn Sundays' loss against Patriots in Gillette Stadium, but not us! You'll catch various members of AJ Limo team looking up next games on Packer's agenda, any time of the day! Let's see, next game is against Miami Dolphins in Lambeau Field. Awesome! That's so much closer than Boston. How many miles are there from Milwaukee to Lambeau Field? Well, that depends on the road you take – it's around 120. Compared to 1100 miles that stretch between you and Gillette Stadium, this 2-hour ride will fly by, granted, if you choose the right people to take you there. You really don't have to worry about the best road and optimal routes – let us handle that for you. Packers need all the good vibes sent their way, so don't let any additional stress taint your encouraging mood. Any of the AJ chauffeurs nearby are waiting for a chance to take you there!
Next up is Packers vs. Seattle Seahawks, in the faraway land of Washington, in Seattle, at Centurylink Field, to be more precise. The last blog post of AJ Limo Milwaukee played around with an idea of renting a limo for a drive to LA… What about the distance between Seattle Milwaukee? Isn't it tempting to even think about a customizable limo service all the way to your desired destination? Sooooo, who's up for a luxurious road trip? Especially, if you have a business meeting in that area, why wouldn't you kill two birds with one stone and immerse yourself completely in a limo experience like no other!
The weekend after Thanksgiving (25th of November to be exact), Packers are playing Minnesota Vikings. This match will take place at U.S. Bank Stadium, which is significantly closer than the hypothetical football expedition the previous paragraph entails. It's "only" 5 hours away, and the team of AJ Limo Milwaukee will gladly go that distance (cca340 miles) with you in a heartbeat! Just let us know if you want a sedan, SUV or a VAN and let's hit the road!
What About Basketball Season 2018 in Milwaukee?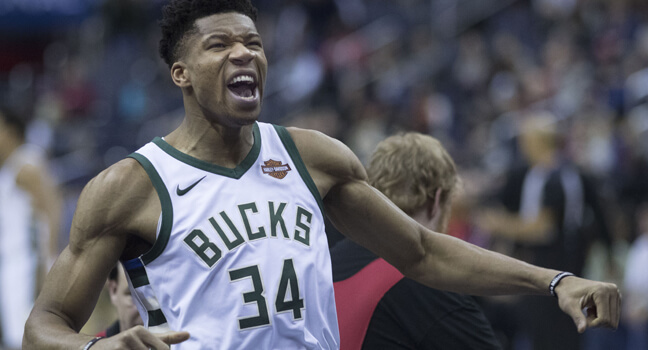 Now that football scene is all covered, let's see who are Milwaukee's finest basketball players playing this November in Fiserv Forum. Seems like Milwaukee Bucks have their timetable filled to the brim:
WEDNESDAY NOV, 14 Memphis Grizzlies
FRIDAY NOV, 16 Chicago Bulls
MONDAY NOV, 19 Denver Nuggets
WEDNESDAY NOV, 21 Portland Trail Blazers
FRIDAY NOV, 23 Phoenix Suns
SATURDAY NOV, 24 San Antonio Spurs
MONDAY NOV, 26 Charlotte Hornets (Spectrum Center, Charlotte, NC)
WEDNESDAY NOV, 28 Chicago Bulls
My oh my! This looks like you'll need standing appointment for a limo near Fiserv Forum, Milwaukee, WI. If you're from Waukesha, Germantown, Delafield or Hartland it's around half an hour drive to get there. Get them tickets, ask Google about "limo near me", and make an evening out of it!
Sports Seasons Come and Go… Aj Limo Milwaukee Is There for You Regardless!
Although even Brewers had a fantastic season behind them, that significant victory is long gone, and there's nothing left for stickball fans but to wait patiently 'till February comes back around, and with it 2019 Baseball Season .
But do you know what you don't have to wait for patiently? You guessed it – Milwaukee Limousine rides. By now, you surely know that the nearest limo company in Milwaukee stands at your disposal for all things sporty, official and casual, so you really don't have to second-guess who's in charge of your rides. AJ's got is covered!