Sporting Finest Transportation
Bursting with action, Milwaukee offers a myriad of sporting venues and attracts numerous fans throughout the year.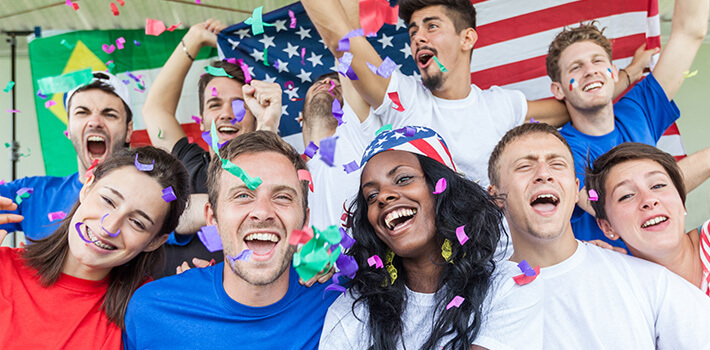 Whether you're off to Miller Park the home of Milwaukee Brewers or you are a passionate Milwaukee Bucks fan and heading out to the Bradley Center, our Sporting Events Milwaukee service is your best transportation solution. Whatever sporting event you plan to catch, our team of transportation experts is standing by to assist you with your transportation. We have years of experience in group transportation and we call ourselves Milwaukee experts.
Finest in Group Transportation
Get your group together and tell us where you are headed. We will help you plan your group's transportation getting you all to the sporting events comfortably and safely. Regardless of the size of your group, AJ Limo Milwaukee can handle your request with our a large range of highest quality vehicles. All our vehicles undergo rigorous checks in order to arrive in immaculate condition. We carefully inspect and clean every vehicle before we come to pick you up, to ensure you always ride in a spotlessly clean car. Enjoy the finest in group transportation when you choose our Sporting Events Milwaukee service.
Prompt and Convenient
When you organise your group's transportation to an event, our team will carefully plan to have a chauffeur arrive promptly giving you plenty of time to settle into the vehicle. On our way to the game, you are all free to chant your team songs, chat amongst yourselves or snooze away in the comfort of a luxury vehicle, while our chauffeur takes care of the driving. Your private chauffeur will navigate through traffic, find parking and be ready to collect you per your instructions once the game is over. This five star Sporting Events Milwaukee service is not only the most convenient way to travel as a group but also one of the most affordable ways to get you and your friends to a sporting match. Speak to our team of friendly transportation experts and we'll provide the finest in ground transportation next tim you travel to support your team.