Our team is excited and honored to accommodate individuals, groups, business and private clients, and take care all of their needs and special requests.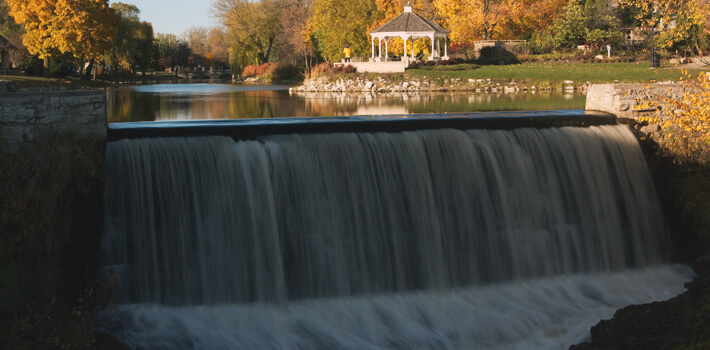 You can count on all ground transportation services nearby in the Menomonee Falls area, no matter what you need, be it Point to Point, By the Hour airport transfer, Weddings, Proms or any other event for which you may require reliable transportation. Our customers choose us over the rest due to the best airport limo transfers in the area.
Our customer support is ready to help you with any travels to and from Menomonee falls only a phone call away, or you can reach us even quicker through our online reservation page on our website. The fleet of sedans, SUVs, stretch limos and vans can accommodate any number of people and groups of every size. Traveling with a high-class transportation expert to airports or meetings or a special event is always more efficient and stress-free compared to riding in a taxi. AJ Limo Milwaukee has the vehicles, the experience and the knowledge of the needs of both small and large companies as well as individuals who prefer to travel in luxury and style.
Airport Shuttle Limo to Mitchell Airport
Whenever you need a reliable and on-time pickup at the Mitchell Airport, call AJ Limo Milwaukee for efficient airport shuttle limo service to and from MKE and Menomonee Falls. Our drivers are professionally trained chauffeurs who know the local area and will make sure to use their extensive knowledge of Menomonee Falls and surrounding area to get you where you need to be on time.
Menomonee Falls and Surrounding Areas
Menomonee Falls a village in Waukesha County, Wisconsin. Dine in Brisco County Wood Grill or to the Marcus Menomonee Falls Cinema and call us when in need for a limo near you. Our chauffeurs are courteous, punctual and professionals who are always ready to meet the highest standards of our clients. Be it that they are driving a businessman to a meeting, or a bride to her wedding, AJ Limo Milwaukee is the transportation specialist of your choice. No more missed flights, late pickups, and uncomfortable taxis taking you to Menomonee Falls from the MKE airport. Whether you require a sedan or SUV a limo or a van AJ Limo Milwaukee is there to meet your needs.
There are many options for transportation and many car service companies in Wisconsin. However, if you are looking for a premier limo company, AJ Limo Milwaukee is readily available to show you that there is a difference.