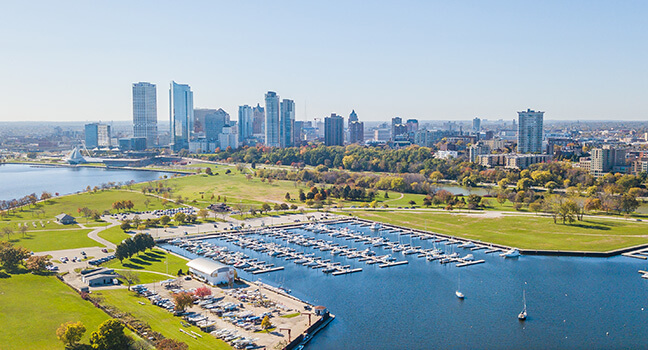 There's a reason why Milwaukee has been considered America's hidden gem for so many years. Well, there are actually multiple reasons why!
After talking to locals and loyal Milwaukee visitors, as well as those that have decided to move there, the AJ Limo Milwaukee team has come up with this list of the reasons why people gladly choose Milwaukee as their new home. (Hint: comfy limo rides in the area with us are among them, too!)
Check out why Milwaukee is the best!
1. Breathtaking Nature
The majority of Milwaukee's surface is covered in beautiful parks and green areas that are perfect places for relaxation. Having a mesmerizing view of Lake Michigan and incredible waterfronts, Milwaukee is everyone's favorite getaway place for a peaceful time in nature. Since you'll be this close to water, you'll be able to enjoy numerous fun water activities such as sailing, boating, fishing, etc. Most of the summer outdoor events take place near the lake, and the locals really adore spending time there.
2. Magnificent Architecture
The most adorable thing about Milwaukee is that they appreciate the old style of architecture and their older buildings so much. They aren't comfortable with tearing them down in order to build new ones in modern-style architecture like it's usually the case with larger cities. Instead, Milwaukee takes care of old buildings and urbanist plans in general. That's why you'll see a mix of architectural styles and buildings, churches, houses, etc. in an amazing condition, which makes the city more pretty and attractive.
3. Big City Advantages at Affordable Price
While Milwaukee offers all of the benefits you can find in big cities such as places to eat, drink and stay, theaters, movies, vicinity to important offices, etc. living here doesn't break the bank. Other than affordable housing options, Milwaukee's bars and restaurants are much cheaper than in other big cities, without the lack of quality. So, not only will you enjoy the incredible nature and fun events, but you'll also appreciate the low price tag.
4. Fun Nightlife
Although peaceful during the day and while in nature, Milwaukee's nightlife is far from boring. A plethora of breweries, bars, discos, and pubs provide a great source of fun for everyone's taste. And once summer arrives, Milwaukee's waterfront becomes a big festival space where everyone enjoys good music, food, and beers, with Summerfest being the largest and most visited one.
Locals here party so hard and have so many attractive events that it can sometimes be very difficult to decide where to go. Don't forget that with AJ Limo Milwaukee's convenient point to point limo service close to your location can be an excellent choice for all of your night rides as well as other transportation-related needs in the Milwaukee area.
5. Fantastic Food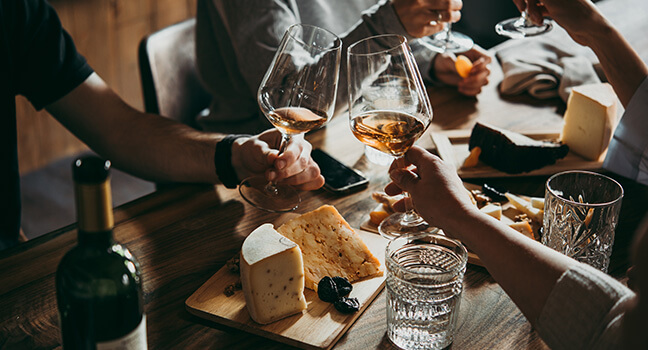 Whether you're craving fast food or super-fancy meals, Milwaukee has the most amazing restaurants in the area, with the rewarded chefs that make every dish taste heavenly. You probably know that cheese is very popular in this town, but other food and cuisines are fantastic as well. Some of the best restaurants in the USA can be found in Milwaukee. So, you won't have to worry about dining options when moving here, because there are many excellent eateries to choose from.
6. Great Beer
Milwaukee has plenty of bars and breweries, which means that there's a wide variety of choices when it comes to beers. You'll be able to try out both locally-brewed and already popular beers on every Milwaukee's corner and enjoy the taste of this globally loved beverage.
7. Reliable Limo Company in the Vicinity
Having a dependable transportation provider in a city you live is of significant help not only for your everyday rides but also for special occasions. Moving to Milwaukee brings another advantage of having AJ Limo Milwaukee on your beck and call. Why? Because hiring us for all your "limo ride near me" / "black car service in the vicinity" / "Milwaukee chauffeured car" or any other demand, means traveling in comfort, style, and safety.
AJ Limo Milwaukee has gained a lot of experience over the years by serving the entire Milwaukee area and nearby suburbs, including but not limited to
Expect to be at ease and travel peacefully to sports events, concerts, proms, etc. and count on us to be the best airport shuttle company Milwaukee has to offer. Don't risk missing your flights or being late to a meeting. With AJ Limo Milwaukee by your side, you experience the most efficient and closest roadshow car service and be able to do a lot of work from the back seat of a comfy and elegant executive sedan close by or any other vehicle from the deluxe fleet.
8. Welcoming People
"Midwestern nice" doesn't actually exist, you say? Well, let Milwaukee be the example that it does! Everyone is this city is so warm, welcoming, and kind that you'll feel accepted as soon as you move in. You'll notice that everyone on the street is in a good mood and smiling, while always trying to be helpful and give you a hand when needed.
AJ Limo Milwaukee's chauffeurs are also an example of this Milwaukee spirit. During every limo ride in Wisconsin, you'll be helped with your luggage and provided with the smoothest and most pleasant car ride near your location. These professionals have many years of experience and can always select the fastest route for your ride. Book a ride on AJ Limo Milwaukee's website, sit back, relax, and have a chat with your nearest Milwaukee chauffeur for hire while he/she minds the road for you.
9. Excellent Education System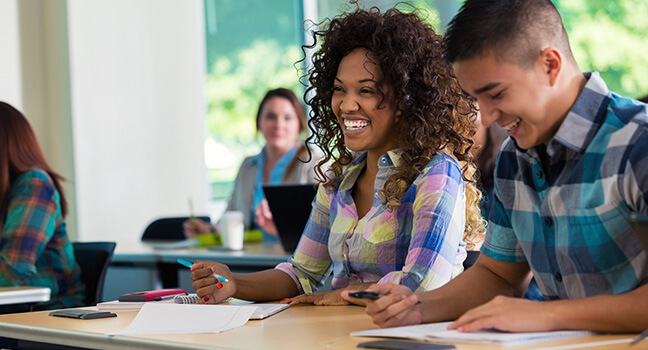 Families with kids looking to move to Milwaukee can be relieved because this city has really amazing schools that will prepare your little ones for their future careers and business endeavors. Successful individuals are formed in childhood, and that's why other than home education, the formal one is of incredible importance. Rest assured that your kids will get a top-notch education whichever Milwaukee school you choose.
10. An abundance of Job Opportunities
Are you a young professional who's looking for a new job opportunity in Milwaukee? Lucky for you, the choices are plenty! With many great employers that call Milwaukee their home, you'll be able to find an excellent job that will enable you to have a great life in this welcoming city. A low cost of living and good salaries make this place so attractive to people who are looking for a job. Some of the largest and most popular employers in Milwaukee are Harley-Davidson, GE Healthcare Technologies, and Northwestern Mutual.
And the best business transportation company near Milwaukee is…? If you said AJ Limo Milwaukee, you were right! Hourly limo rides nearby are the best option for busy individuals who have tight schedules and can't afford to lose time by trying to book a limo or hail a cab. Let the professionals at AJ Limo's team organize everything according to your schedule and hire a chauffeured car on-demand for business rides whenever you need prompt, secure, and affordable rides in Milwaukee.